Boosting online sales with Facebook & Instagram Video Ads
The Kolkata-based women's online fashion brand targeted its audience with video ads in a multi-phase Facebook and Instagram campaign, which increased ad recall by 20 points & sales by 34%.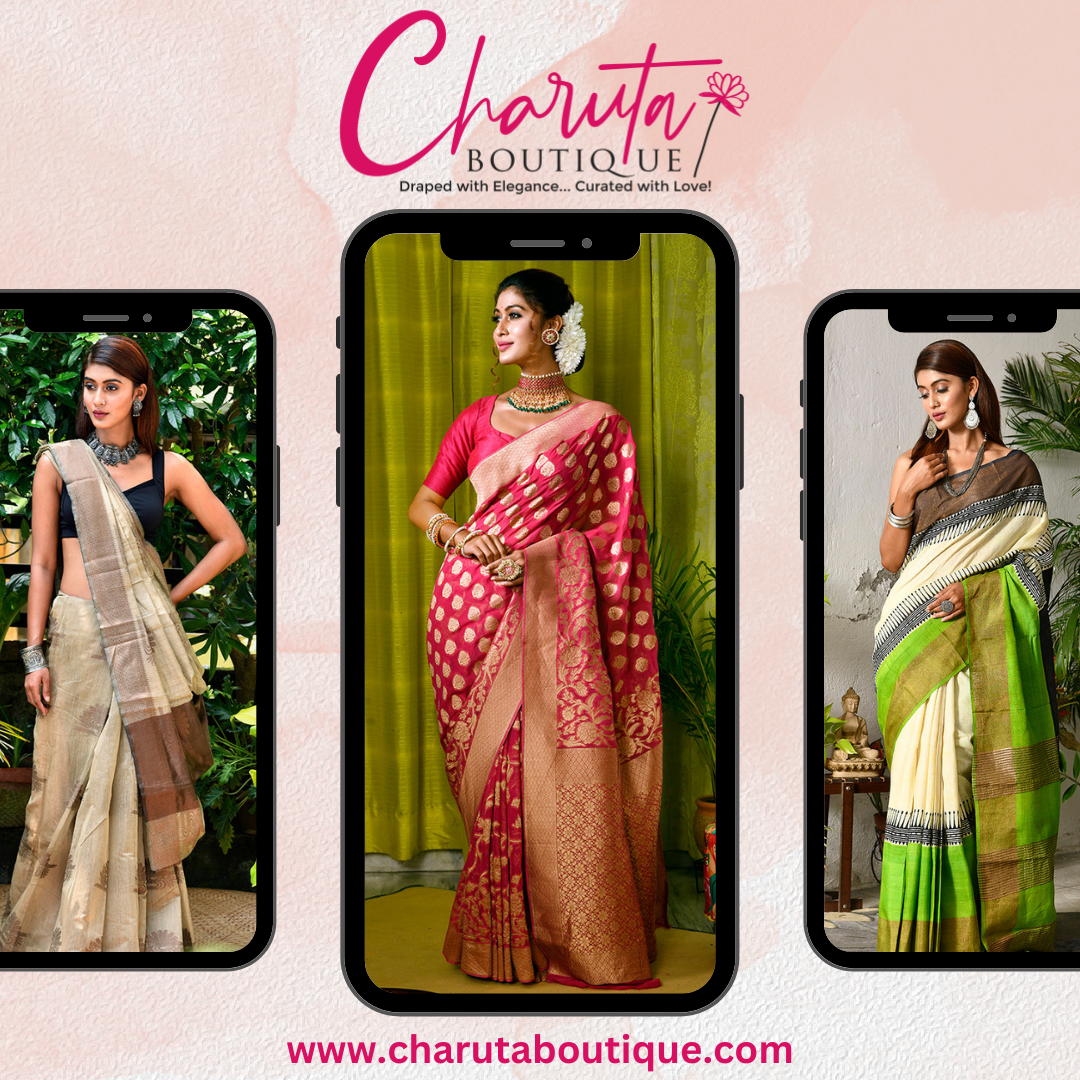 A Kolkata-based online and retail boutique company, Charuta Boutique specializes in timeless, stylish, and quality clothing, sarees, and jewelry for women of ages 16 to 60.
Charuta Boutique wanted to use Facebook and Instagram to increase awareness and traffic on their website.
Video ads for the entire purchase journey
We ran a multi-phase campaign on Facebook and Instagram to highlight its new look and collection. By using multiple phases, our campaign reached customers and potential customers at all stages of the purchase journey.
In the brand awareness phase of the campaign, video ads were shown in Facebook News Feed and Stories, and Instagram feed and Stories. In the next phase, which was aimed at increasing traffic/website visits, the collection ad format was used to help people move from discovery to purchase in a smooth, immersive way. Each collection ad features a primary video or image with three smaller accompanying images below in a grid-like layout. People who tapped on a collection to browse or learn more were instantly taken to a fast-loading visual post-click experience powered by Instant Experience – all without leaving Facebook or Instagram.
During the final phase, which was designed to increase conversions and sales, carousel ads were used. The ads were shown to women with an interest in fashion, and to lookalike audiences. Ads were also retargeted throughout the campaign, based on information from the Meta pixel on the Charuta's website.